Personality is what distinguishes Harley Davidson from all the rest. How the bikes look, how they ride, and the presence they have on the street. They're instantly recognisable, irrelevant of the fact that no two Harleys are the same. Every Harley owner has in some way modified their bike. One of the first things to be changed is the stock handlebars. Btw, if you could not find the right helmet for you or your pillion you can check out our top half helmet selection guide and/or passenger helmet selection guide before you buy!
There are countless reasons you'd want to change the handlebars for something else. Maybe you want more comfort, better handling or just a different look to the handlebars and the bike. Different bars will ultimately provide for a different riding experience. For instance, Harley Davidson high handlebars put looks above everything else. And this is what you might be looking for. Of course, other styles will provide a different feel. Here the important thing is to choose want inspires confidence when riding without compromising on what matters most to you.
Choosing your Next Harley Handlebars
If you wants to know about harley handlebar pricing, please click here. Before getting your new Harley handlebars, there are a few things to consider:
The diameter of the handlebars largely depends on the overall size. Taller high apes, for example, usually come in at 1 inch in diameter and this is what fits in the clamp. Touring bikes are fitted with factory bars of this diameter. Older bikes, and most Japanese and European sports bikes have smaller handlebars at 7/8 inches. So-called 'fat bars' are thicker, coming in at 1¼ inches, but still thin out in the clamp area, where they too measure 1 inch.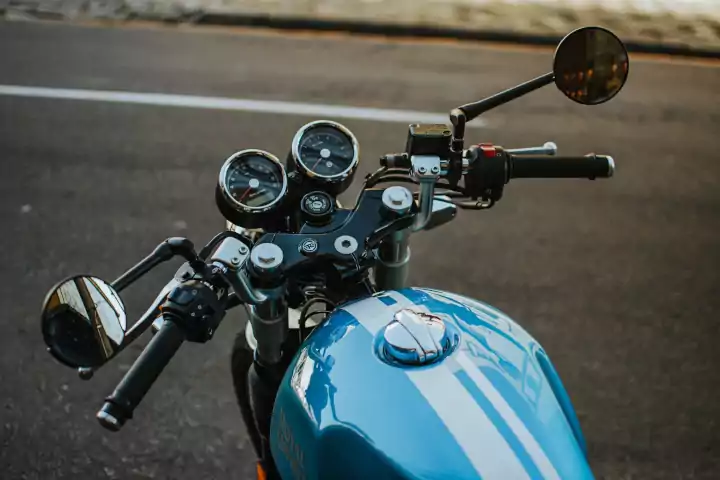 This is how far apart your hands are when gripping the bars. The width is the total distance from end to end. A good idea is to choose a handlebar that sits roughly at the width of your shoulders. Too narrow a bar will comprise handling, making it harder to turn and keep the bike stable. The same goes for handlebars that are too wide. Width ultimately affects how comfortable you are, and how easy it is to maneuver in bends.
Some handlebars are by design wider. Wide Harley Davidson high bars, like T or window bars, are naturally more suited to bigger bikes.
The height, or rise, of the bars, can vary between 0 to 20 inches (and more or less on custom handlebars). Harley Davidson high handlebars will have more presence, making the bike look bigger. This though might not be the look you're after. Handlebars that are too high will cause cramps in your hands even after shorter rides. Like the recommendation for bar width, go for a bar that hovers around shoulder height. Lower bars, like drag or straight bars, can be lifted by using risers in different heights, and risers can be stacked one on top of the other. When fitting bars that are higher than your stock bars, make sure that the cabling with the bike is long enough. If that's not the case, then you need to buy additional cabling for the throttle, clutch and brakes.
This is the width of the handlebar in the part that fits to the clamp, measured to where the bars start to bend. Centre widths start out at around 3 ½ inches in most stock handlebars, to 12 inches in aftermarket bars reserved for Springer models.
This is the angle between the tip of the grips and the front clamping area. Handlebars with more pullback are better for shorter riders, so you'll be in a comfortable riding position without having to feel too stretched out. Here too there are pullback risers that bring the bars closer.
There are dozens of different designs when choosing a Harley handlebar. It all boils down to the look, though some bars also determine how responsive the bike is, with varying levels of control. Higher handlebars are ape hangers, T-bars, touring bars, and window bars to name a few. Bars that sit low, and very close to forks are Z-bars, drag and trackers bars.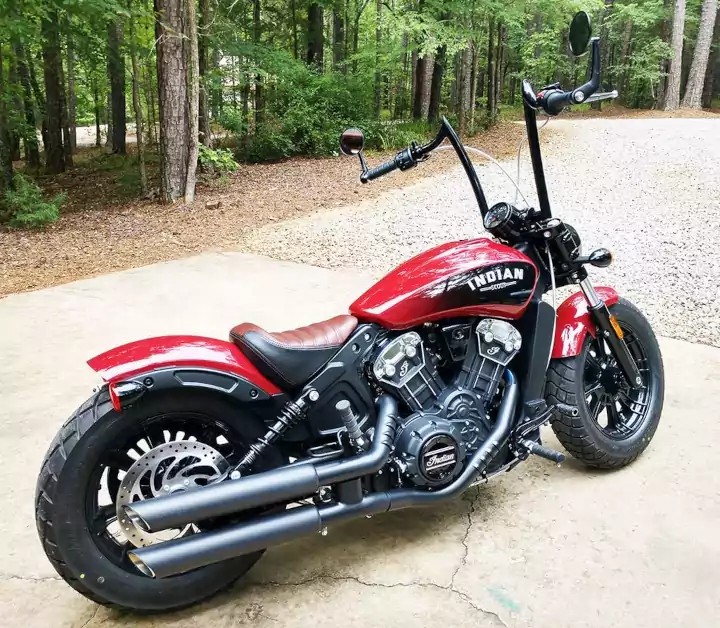 These are your typical high bars and get their name for the way the rider hangs on the bike when riding. Heights range from 10 to 20 inches, with most riders going for handlebars between 12 and 16 inches. Narrow Ape Hangers are just that, typically measuring 5-6 inches less than standard ape hangers, and sometimes coming in a little lower and with pronounced pullback.
These are some of the largest Harley handlebars out there, as they need to accommodate bikes with big fairings. They've got a larger central width, and are quite high.
H bars resemble an H, with a mid cross-section, a narrow centre width, and a decent rise. Window bars are rectangular, often with a flat top part and riser. They come in moderate to higher rise and some have a more noticeable pullback.
Drag bars are the ones to go for if you're after a more aggressive riding position that also offers a high level of control. They have almost no rise and slight pullback, so typically sit lower. Tracker bars are similar, often having slightly more rise and a little more pullback and you'll find these in stock Sportsters.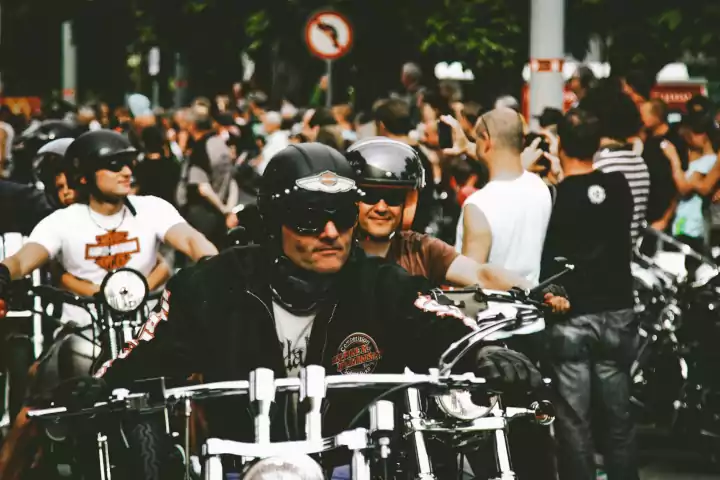 T-bars have integrated risers, so are set taller, much like ape hangers with which they share a similar width. Z-bars are lower and narrower and don't have much in the way of pullback.
Other popular styles include bagger and buckhorn handlebars which are taller than say clubman or clip-on handlebars, with the latter sitting directly on the forks.
To prevent handlebars from slipping, look to bars that are knurled in the clamping area. If you're riding with heavier or taller bars, like ape hangers, then knurled bars will offer more peace of mind. Smooth bars don't have knurling, so they are more appropriate for lighter and lower bars. In addition, bars come in dimpled, drilled or smooth control mounts to fit wiring and switchgear. Dimpled and drilled bars feature on newer stock bikes and allow for easy wiring, while smooth mounts are good for custom builds.
Lastly, determine the level of control you need and match that with the style that catches your eye. Handlebars that are tailored to your build and riding style are the ones that will stay on your Harley the longest.