The Snell rating is a pretty solid indicator of a quality helmet. If you are curious about helmet safety standards, then there's a pretty good chance that you came across the Snell rating. All helmet manufacturers are not required to have a Snell certification but it shows the helmet is safe enough.
Riding a motorcycle without a helmet is super risky and you shouldn't develop this habit as getting into an accident can be pretty bad. A helmet with DOT or ECE certification is good enough to ride a motorcycle. But a Snell approval is an extra peace of mind that might save your life if you happen to be in a bad situation.
Snell rating is a helmet safety certification provided by Shell Foundation (a non-profit org working for helmet safety standards). They perform various scientific tests on helmets including impact tests, roll-off tests, and more. It's a well-recognized standard for motorcycles, racing cars, and karts. Snell rating is recognized by many international org such as FIM and NASCAR, so, here's the real deal!
Helmet safety test performed by Snell
Philosophy and Concepts of Helmet Testing
Impact Test
Positional Stability (Roll-Off) Test
Dynamic Retention Test
Shell Penetration Test
Faceshield Penetration Test
Flame Resistance Test
Frontal Head Restraint Test
Chin Bar Impact Test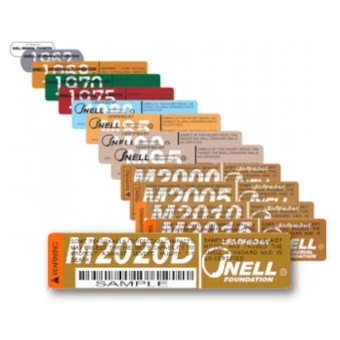 What is the latest Snell Rating?
The latest Snell rating is SNELL M2020 for motorcycle helmets. Snell rating updates once in five years as the previous one was M2015 and the next Snell update might be M2025. Snell has safety standards for other types of helmets including SA2020 for automotive sports. There are also K2020 for Kart racing and CM2016 for Children's Motorsports.
So, if you want to know the latest Snell rating for motorcycle helmets, it's M2020D and might update every 5 years. Snell-certified helmets are mostly full-face helmets, but some open-face helmets such as Shoei RJ Platinum R also have them.
What is the difference between Snell 2020 and Snell 2015?
The major difference between Snell 2020 and Snell 2015 is Snell has two standards for the 2020 year. The M2020D standard is set while meeting the DOT (FMVSS 218) requirements for America. While the M2020R standard is set while meeting the ECE Regulation 22 for Europe.The M2010 and M2015 standards of protection are still effective for M2020. And in 2020 it's modified for the US and Europe mandatory requirements.
The Snell M2020D is approved by the road safety requirements of North America and Japan. It meets the standards applied to DOT and JIS. That means you can ride with a Snell M2020D-certified helmet in the US and Japan without any problem.
For example, the Shoei RF-1400 helmet comes with a Snell M2020D certification. It's totally legal and safe to ride wwearing this helmet.
The Snell M2020R is the European version of the M2020 Snell standard. This one meets the road safety requirements applied by ECE Regulation 22. You can ride with a Snell M2020R-certified helmet in Europe without any trouble. However, very few helmets were able to get the M2020R certification. It's tricky to meet both Snell M2020 and ECE Regulation 22 requirements in fact at the time of writing this, only two helmets got it.

Snell Foundation was originally founded all the way back in 1957 first as Snell Memorial Foundation. It was founded after a tragic car racing accident that sadly resulted in the death of William Pete Snell, a popular amateur racer at that time. The leather helmet used back in the day wasn't able to protect Pete from a severe head injury. It also showed the world how important a good helmet is.
After that unfortunate accident, some friends of Pete and some others formed a non-profit organization. And that is called Snell Foundation today. It has been working to create a safety standard for helmets and it indeed achieved that. Snell Foundation has been testing helmets since the foundation and they are quite unbiased. In fact, no boards of directors are representative of any manufacturers.
Whether it's a Snell, DOT, or ECE always wear a certified helmet while riding a motorcycle. A proper helmet can be the barrier between you and a bad accident. Not every helmet has a Snell certification on it but it's okay if it has a DOT or ECE sticker. A Snell certification makes sure it's safer. So, always wear a helmet while riding your motorcycle, and stay safe.