Shoei is one of the most popular helmet brands around the world. It's a Japanese helmet-manufacturing company that's been in the business for more than 60 years. Shoei is known for its premium-quality helmets suitable for racing, commuting, or off-road rides. And as you know it costs an arm and a leg. Let's find out if a Shoei helmet is worth it!
Are Shoei Helmets Worth The Money?
It depends on what you want out of the helmet. A Shoei helmet is worth the extra few hundred dollars if you want a premium quality lightweight and comfortable helmet. Every Shoei helmet is handmade in japan ensuring comfort and quality. The full-face helmets are also fine-tuned using Shoei's wind tunnel and that's why they are pretty quiet even if you ride at speed. On the other hand, it's not worth it if slight lightweight, comfort, and quietness don't make a huge difference in your riding style comparing your budget. In that case, something like LS2 helmets might get your attention.
How much do Shoei helmets cost?
Like all other helmet brands, Shoei also has helmets for different use and price range. Shoei has a racing helmet Shoei X-Fourteen, which is an FIM Homologated helmet that cost around $1000. It also got an open-face helmet that comes at under 400 dollars. So overall, currently available Shoei helmets cost around $400-$1000. The most popular one is definitely the Shoei RF-1400, which comes at around 500-700 bucks.
Why is Shoei so expensive?
Shoei is so expensive because every Shoei helmet you see out there is handmade involving over 50 people from start to finish. They are thoroughly designed to suit the conditions of racing tracks, long tours, and pretty much for conditions they are exposed to. Shoei helmets are made and tested in their Japanese factories and R&D facilities, and they are sure proud of their helmets.
Also, these helmets are made to be premium. As you can see, quality materials, dedicated workers, and some brand value sprinkled on top, and boom!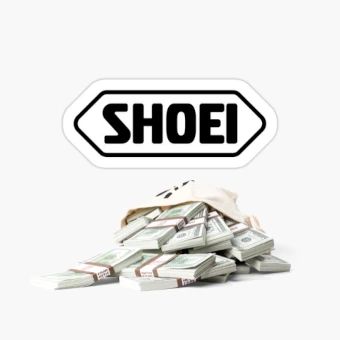 A perfect formula for a luxury helmet, or pretty much any product. However, if you want some extra comfort, lightweight, and quietness, a Shoei helmet can be worth it for you.
Shoei helmets are pretty cool and all, but let's state the obvious. Shoei helmets are expensive, and they might not be the best value for the money for all. However, there are some brands that can be an alternative to Shoei. They have decent quality and also budget helmets. Some of the alternatives to Shoei helmets are-
What is so good about Shoei helmets?
From the inner liner materials to the smallest mechanics, you can feel the poshness of a Shoei helmet. And Shoei has quite some reasons to back that up. Here are some of the good (or should I say posh) features of Shoei helmets-
External build: Modern Shoei helmet shells are made with Multi-Ply Matrix AIM & AIM+ shells. Now you might say what is that? That's the outer shell of Shoei helmets, which is crafted with layers of organic fibers, fiberglass, and resin. The shell is strong, elastic, and lightweight at the same time and that ensures superior safety and top performance at the same time.
Ventilation structure: Ventilation is a big concern for many riders. The basic concept of helmet ventilation is that cool air goes inside the helmet and hot air gets out of the helmet. And Shoei helmets do a pretty good job at this. In fact, this is a high-priority factor in Shoei's R&D process. The multiple front vents (chin, brow, and top vents) intakes tons of air inside the helmet. The air flows through the tunnels of the EPS liner and pulls out the warm and sweaty air from the exhaust vents.
Comfort liner: What good is a premium helmet if it isn't comfortable? The Shoei helmets sure are, if you get a Shoei helmet that fits you properly, it's going to be super comfy. Every part of the interior is made specifically to ensure the perfect balance between comfort and stability. The three-dimensional interior structure takes care of that like a pro because comfort and stability in speed don't get along very well. Also, the comfort liner is removable and washable; it's nice to clean the interior every now and then.
EPS liner: EPS (Expanded polystyrene) is a kind of styrofoam material that sits between the outer shell and the comfort liner of a motorcycle helmet. It's an energy management system for helmets that absorbs impact energy in a crash and protects the rider's head. The Shoei helmets got a multi-density dual-layer EPS liner that works pretty well. Some of the Shoei helmets got DOT, ECE, and Snell certifications, and the racing helmet X-14 even got the FIM Homologation.
Emergency quick release system (E. Q. R. S.): This is a pretty cool and indeed life-saving feature. So, EQRS are specially designed so they can give the EMT an extra few minutes that can make a difference in life-and-death situations. Medics can pull out the cheek pads and safely remove the helmet from the rider's head without further injury if he happens to crash. So, it's a pretty assuring feature to have in a motorcycle helmet.
Face shield: A face shield is another important element of a motorcycle helmet. It protects your eyes from flying debris, insects, and even UV rays from sunlight. So, what's so special about Shoei face shields? Well, they are made with 3D injection-molding process and the shield meets or exceeds SNELL and DOT standards. What's more, Shoei helmets and the face shield are trusted by the Japanese military for their helicopter and aircraft helmets. So, it's the real deal!
Aerodynamics and wind noise: One of the best features of Shoei full-face helmets is the aerodynamics and noise cancellation. The helmet shape and weight distribution are so precisely balanced that many riders say they rarely feel the helmet on their head. The Shoei wind tunnel tests in Japan ensure the aerodynamic structure is balanced. Along with aerodynamics, the interior and exterior design also play a crucial part in noise cancellation. And these helmets perform pretty well reducing unnecessary noise without blocking informative sounds.
Do more expensive motorcycle helmets protect better?
Not necessarily. More expensive motorcycle helmets don't always mean they protect better. There are tons of helmets that come with DOT certification, which is the road safety standard for America. In fact, some budget helmets got Snell certification (not all helmets got it), and the LS2 Street Fighter got that despite being a helmet under $200.
However, an expensive helmet can give you some extra safety features such as emergency cheek pad release. Sometimes carbon fiber or fiberglass shells for lightweight and protective.
Yes, they do. You can say Shoei helmets expire 5 years after purchasing or 7 years after manufacture. Shoei helmet warranty also for 5 years from purchase or 7 years from manufacture, whichever comes first.
Tourers to racers; all sorts of people wear Shoei helmets. In fact, MotoGP racers Marc Marquez, Malcolm Stewart, and Bradley Smith use Shoei helmets. Shoei X-fourteen is an FIM-rated helmet and the upcoming X-fifteen (also FIM rated) also might take the moto world by storm. These are the helmets you see on the MotoGP racers' heads.
When Shoei is not worth it
Shoei can be a great helmet, but sometimes, the ridiculous price might not be worth it for you. An analogy can be Toyota and Mercedes Benz.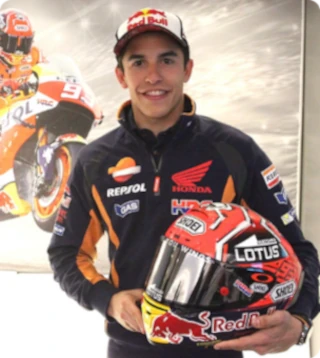 Both cars can take you from one place to another but a Mercedes Benz might give you some extra features and luxury. Also, most Shoei helmets come with an intermediate oval head shape, which is the average head shape by the way but we all are different. So, in that sense, a Shoei helmet might not be worth it for you if-
You are on a budget
You have a long oval or round oval head shape
You don't ride at a speed too much
You don't mind some wind noise
The pricing looks too much for you
You don't like Shoei helmets
So, whether a Shoei helmet is worth the extra few hundred dollars actually depends on your expectations. The best utilization of this helmet will be when you love premium features and go to tracks once in a while.
Also, the safety these helmets provide is undoubtedly great. But if you bear with everything not having top-notch, there are also some helmets that are pretty decent, on a budget. Hope this post answer your question about Shoei helmets, and be sure to comment if I missed something.
Have a nice day!